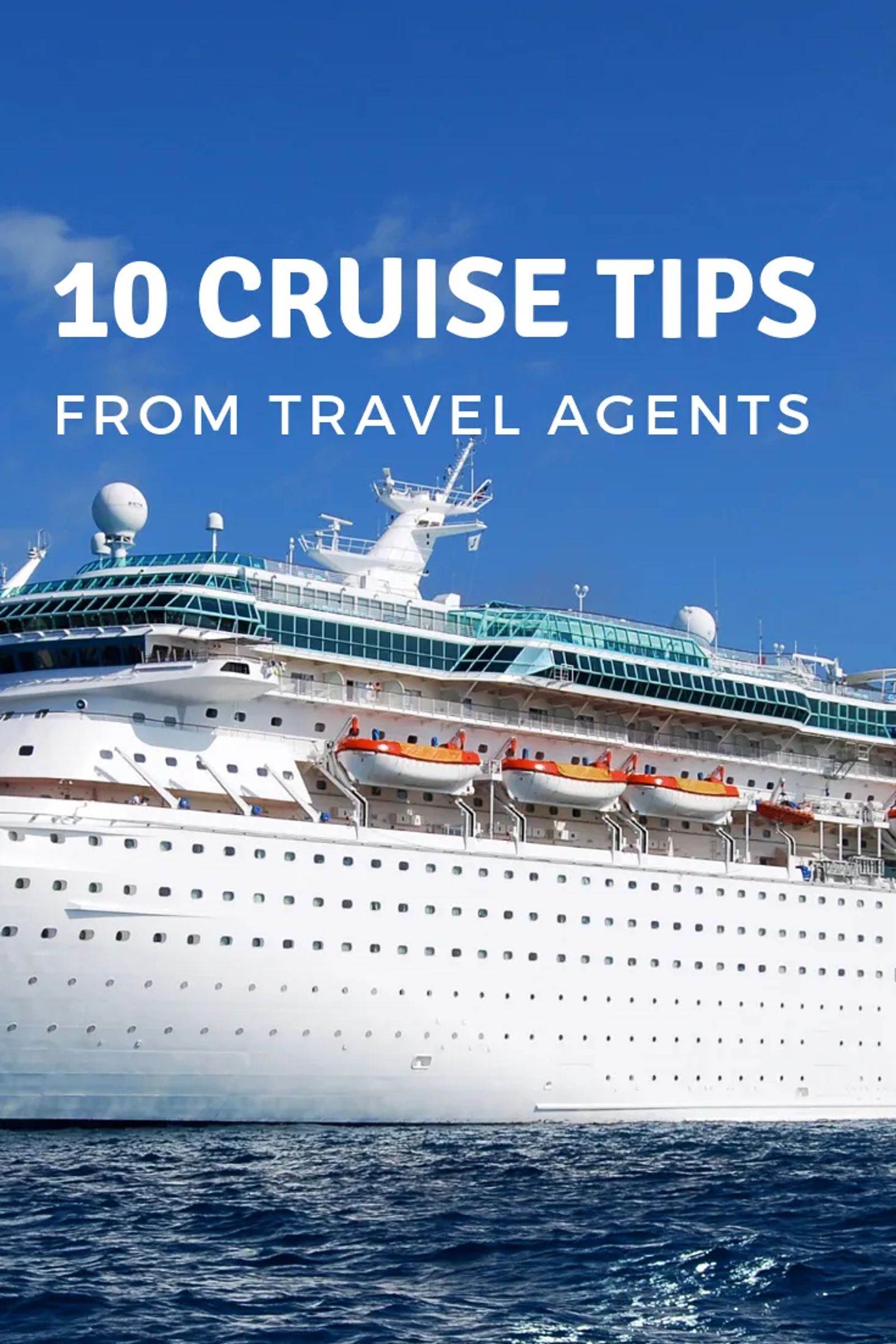 10 Cruise Tips from Travel Agents
February 5, 2020
Planning a cruise -- or just thinking about taking one? Vacation Access has put together these excellent tips from professional travel agents to ensure you have the best experience.
Have a passport! Even if the cruise is a closed loop (starts and ends in the U.S.), you cannot get back to the U.S. easily if you have an issue in another country.
Yvette B., Travel Planners International
Take the first hour or so you are on board and just wander around the ship. It's okay if you get lost, but you need to check out all of the places onboard – and now is a good time to snap photos of yourselves in various spots onboard before you get too busy later in the trip and forget.
Heather W., Off to Neverland Travel, LLC in Texas
Plan on doing the excursions. That's the best way to maximize your enjoyment of the ports the ship sails into. The smaller the ship, the more focus there will be on the destination. The larger the ship, the more focus will be on the activities on board the ship. The more ports, the better opportunity to experience the destination. Fewer ports mean more shipboard time.
Cathy R., Proven Choice Travel in Texas
Prepaid gratuities make your time at sea totally relaxed with no additional obligation.
Kim W., Simply Ready Travel in Texas
The ship is also a destination and should be enjoyed just the same. Take advantage of all things fun!
Wendy W., The Cruise Geeks in California
If the port of embarkation/disembarkation is in your bucket list, why not stay for a few days before or after the cruise and explore the area?
Jessica A., Cruise Planners in California
Plan ahead and be flexible, you can book cruises 12+ months in advance.
Dionne A., Xstream Travel in Texas
Don't spend too much time in your room. Get out and enjoy what the ship, scenery and what the cruise director have to offer. Live it up! You'll never see these people again!
Leslie B., Meaningful Travel Memories in Kansas
Always take a carry on with a swimsuit or extra change of clothes, due to the possible delay with your luggage getting to your cabin.
Lynn S., Travel Planners International in Florida
Check your passport expiration immediately – it needs to be valid for 6 months after you return. If you're using a birth certificate and government-issued photo ID, make sure they have a raised seal – not a hospital birth certificate. Always pack those documents in your carry-on luggage.
Heidi M., Cruises & Tours Unlimited in Florida

Here are some additional tips from our cruise experts here at Travel Cafe...

Choose wisely. There are so many cruise lines and itineraries to choose from that it can be overwhelming when you're trying to wade through a stack of brochures. This is when a cruise expert really comes in handy. He or she can help you narrow the choices by looking at things like the size ship you want to be on, ports of call you're most interested in, the types of onboard activities you want and more.
Are you cruising for a special occasion, such as a honeymoon, or anniversary? You can surprise your cabin-mate with one of the cabin welcome packages – at an extra charge. Different cruise lines have different packages but usually, there's champagne, flowers, balloons and more.
Use this time to really pamper yourselves. Most ships will have excellent spa services, free or low-cost room service,  specialty restaurants outside the main dining room, and on-board special events, such as wine tastings.
Here are some additional tips from our cruise experts here at Travel Cafe...
A cruise expert stays in-the-know on all the different opportunities and amenities available among various cruise lines. Working with a professional is the best way to ensure the experience lives up to your expectations.