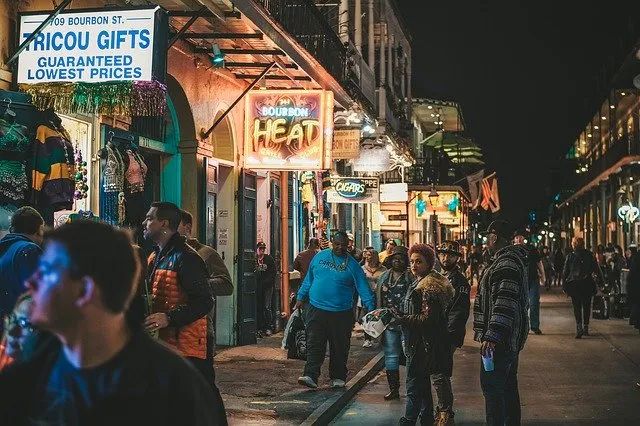 5 New Orleans Recipes to Try at Home
May 22, 2020
Foodie travel has been a favorite theme of ours for quite some time. Who doesn't love a savory treat? Memorable food is absolutely worth traveling for, and the world is full of destinations for such travel. European countries are most commonly thought of as a foodie destinations as some of the best food in the world originated there.
Often forgotten, there are many domestic destinations that offer meals and treats unique to their cultures right here in the United States! Some of the United States' most unique cultural dishes can be found down south in New Orleans.
About a year ago, Billie Ruff, CEO of Travel Cafe, shared her advice on foodie travel to New Orleans in City Lifestyle Billings Magazine's article New Orleans' Cuisine is Calling. "New Orleans is a mecca for culinary adventures of all kinds," explains Billie.
With so many trips and culinary events cancelled this summer, we want to help sustain travel at home with a few recipes. Here are five favorite Cajun food recipes that can be made at home:
1 - Jambalaya
In the article, Billie shares, "Jambalaya is...made with a variety of ingredients, including peppery rice with chicken or seafood."
The Daring Gourmet shares a fantastic recipe for Authentic Jambalaya. In their blog post, they share, " We can travel to New Orleans via our taste buds by making and enjoying its most famous dish, Jambalaya!" We absolutely agree!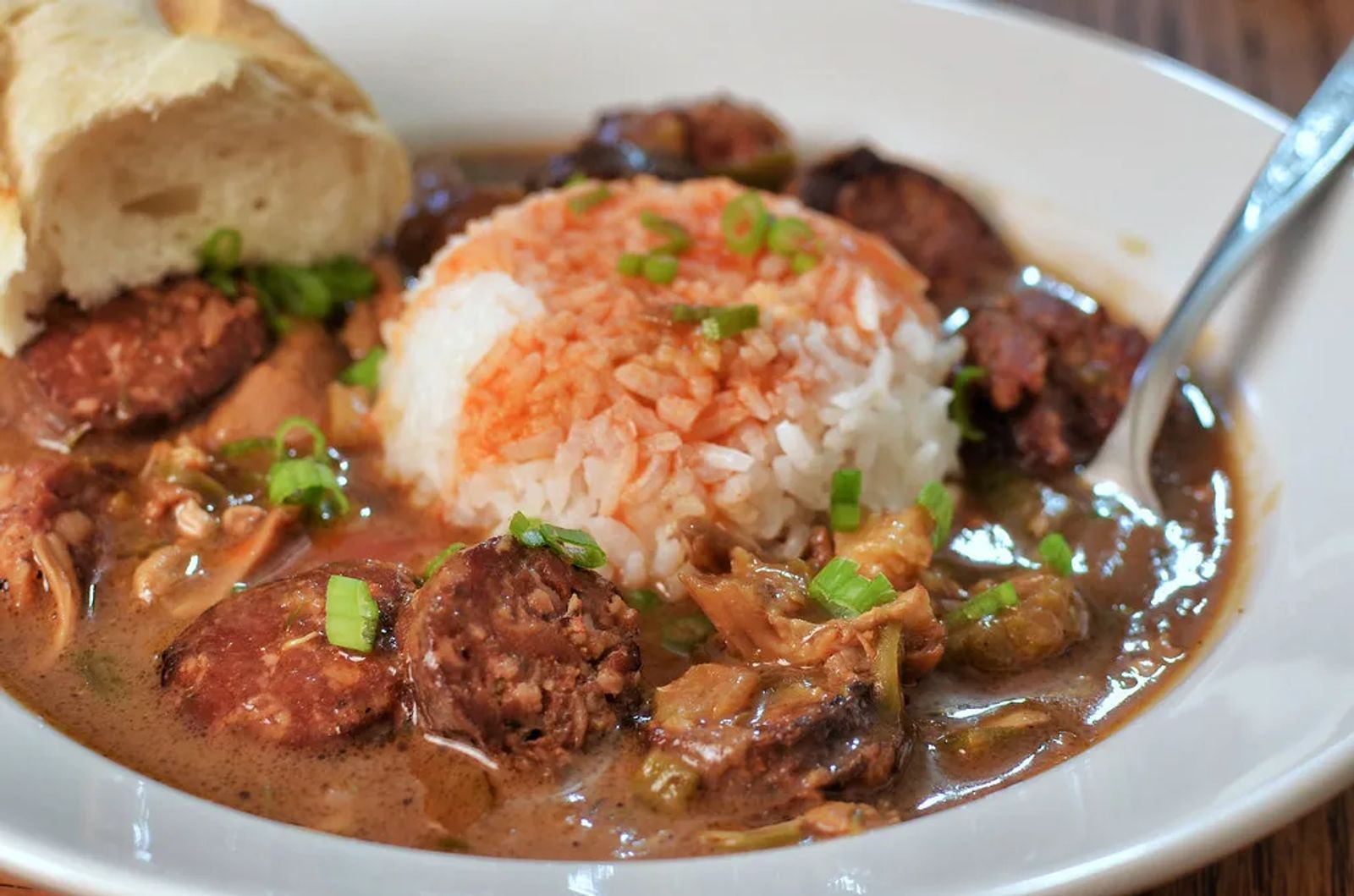 2 - Gumbo
"By all means, visitors to New Orleans should try the abundant seafood," Billie urges, "including oysters, crawfish, shrimp, crab, blackened redfish, stuffed flounder, red snapper, pompano or trout en papillote and fried catfish."
"Gumbo is a special case," Billie explains. "It can be made with all or just one of the above, as well as with chicken, okra and sausage." AllRecipes.com provides one of the internet's best-rated gumbo recipes with over 800 5-Star ratings, Boudreaux's Zydeco Stomp Gumbo! This dish features shredded chicken, sausage and shrimp but can easily be modified.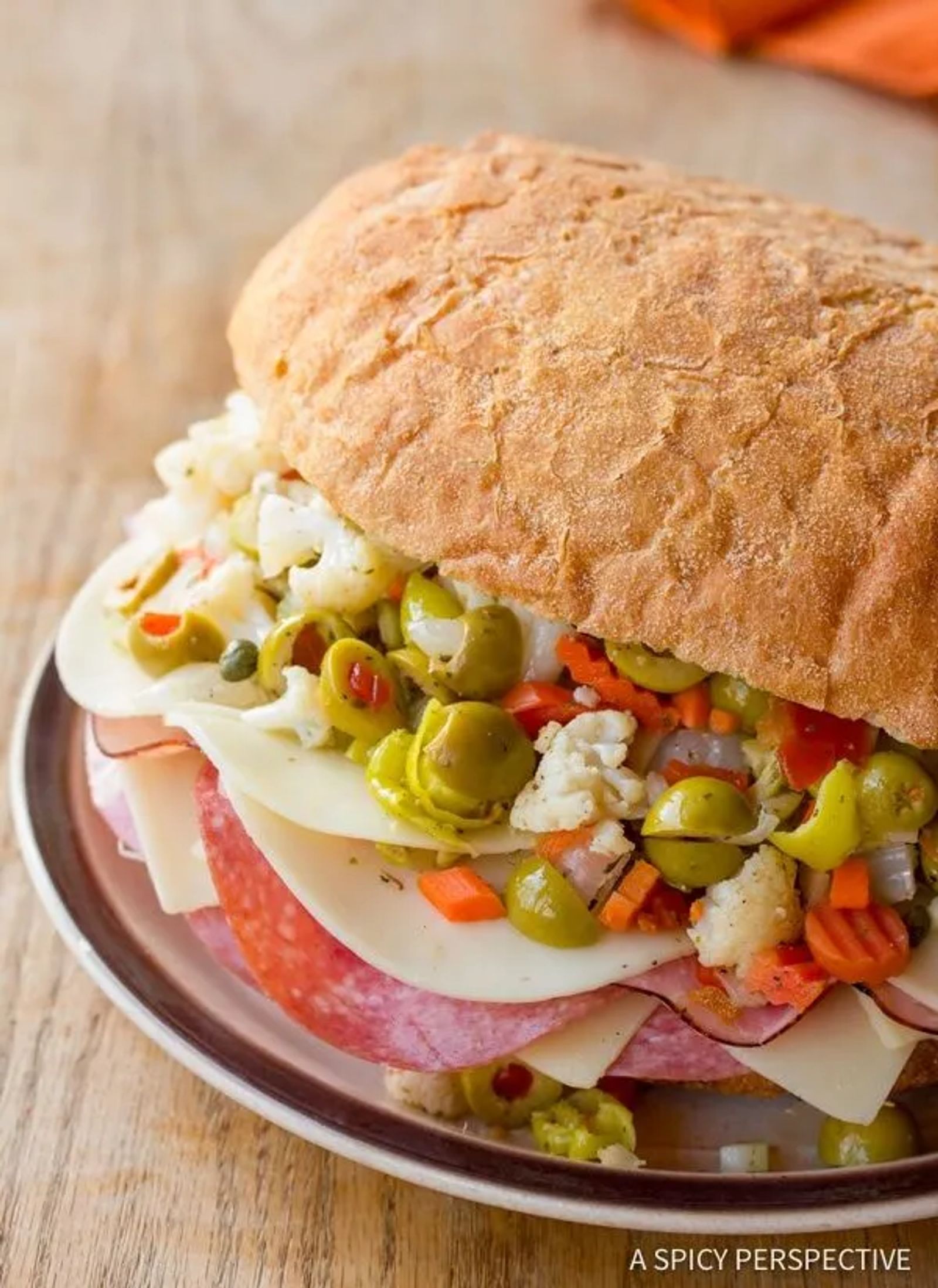 3 - Muffulettas
Need a break from basic ham & cheddar cheese sandwiches? A Spicy Perspective has that covered! Their New Orleans Muffuletta Sandwich is defined as "a monster of a sandwich piled high with multiple types of meat and cheese, and a perky olive salad."
As explained on their blog, the title muffuletta "comes from the style of Italian bread loaf used." Many people disagree with the dish's pronunciation. According to Merriam-Webster dictionary, the sandwich is pronounced muff-all-etta.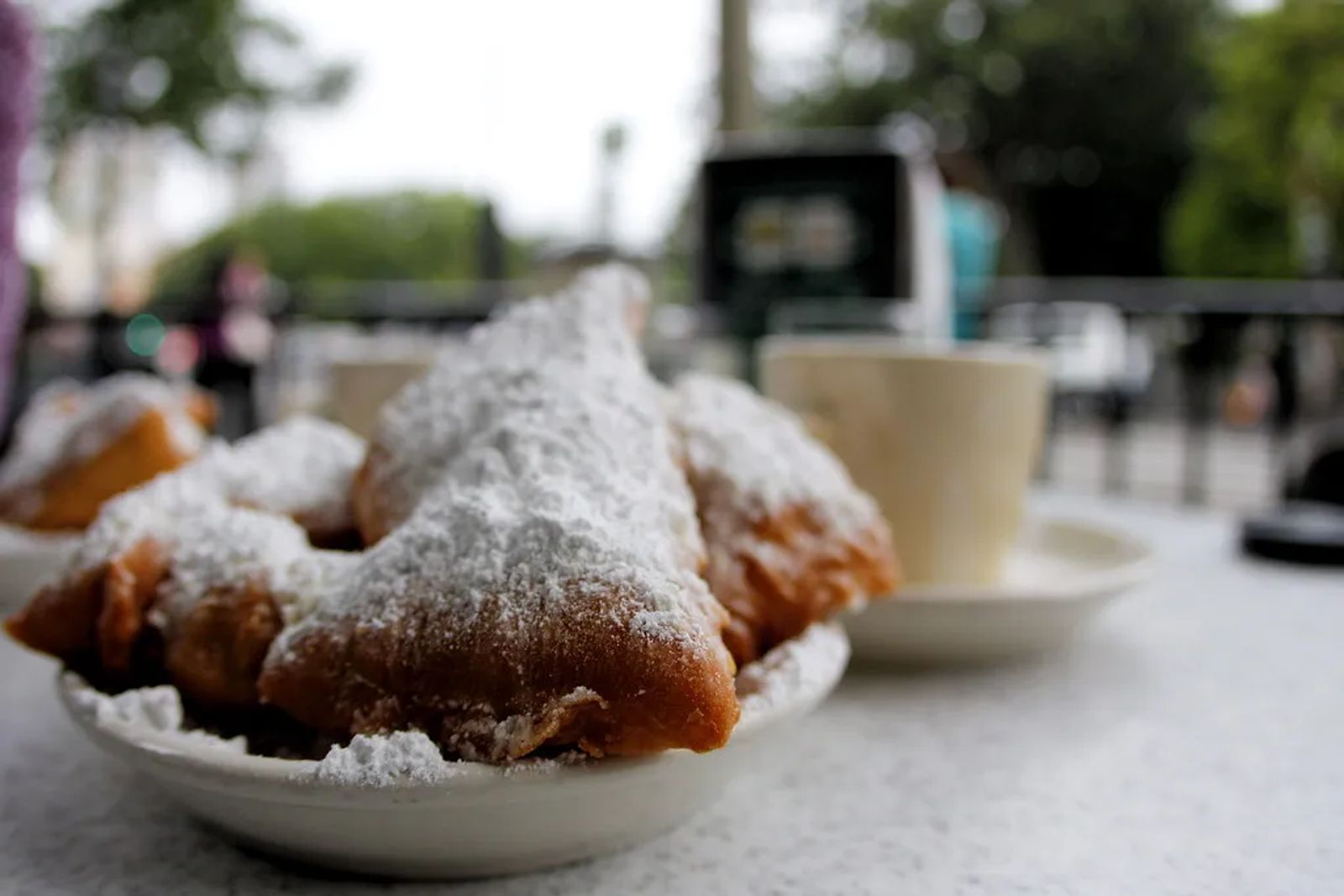 4 - Beignets
Beignets are similar to donuts--or deep-fried bread. This recipe, New Orleans-Style Beignets, is inspired by Café du Monde in New Orleans and posted by Baker by Nature. These delights are best paired with lots of powdered sugar and strong coffee.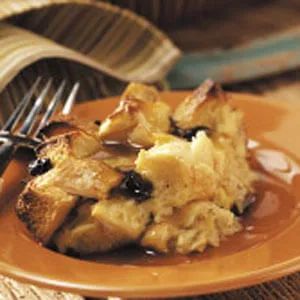 5 - Warm Bread Pudding
This sweet treat is Mardi Gras must! Taste of Home's New Orleans Bread Pudding is test-kitchen approved and one for the books! One reviewer describes their finished product as "beautifully browed on top, soft in the middle, and just the right temperature to eat with the nice sauce on top." Another reviewer suggests sprinkling in brown sugar after covering the baking dish with butter for a nicely finished glaze.