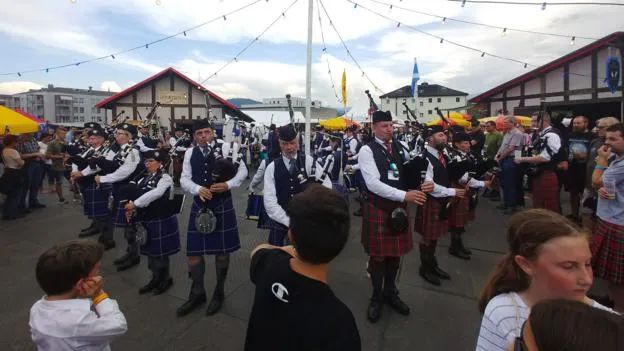 When a Swiss Village Turns Scottish
October 30, 2019

(BBC) The unmistakable sound of bagpipes rose up and I joined the crowd to watch the pipers and drummers, decked out in kilts and sporrans, play the rousing standard Amazing Grace. Behind me were a whiskey bar and a stall selling haggis. The mock street signs read Cowgate and Princes Street, leading to a field where, later, I would watch a caber-tossing competition.
But this Princes Street wasn't in Edinburgh, and I wasn't in Scotland at all.
Instead, my location was the small village of Abtwil on the outskirts of St. Gallen in eastern Switzerland – a village that, for the past 10 years, has been obsessed with Scotland.