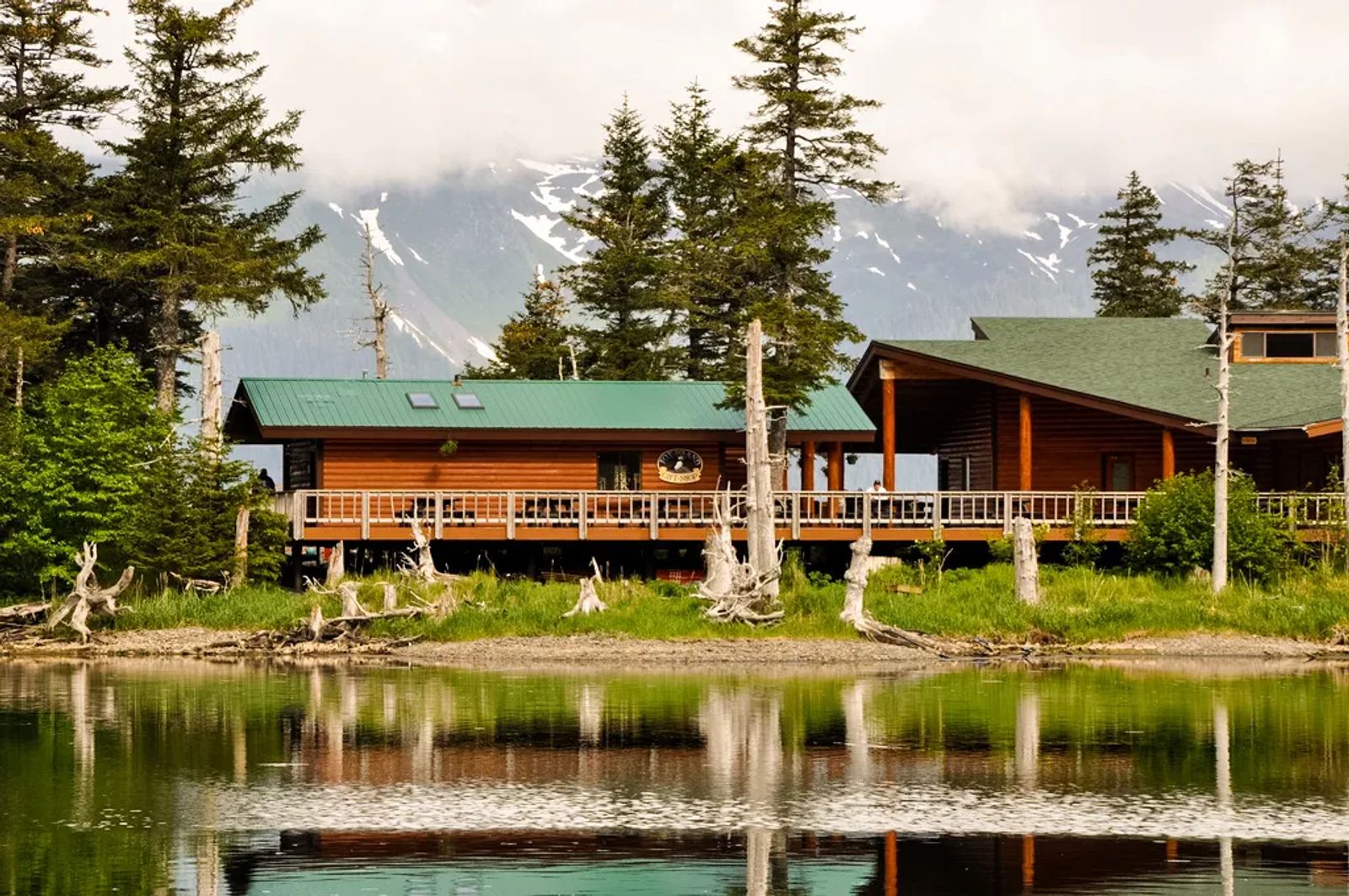 A Different Way to See Alaska
July 23, 2019

PHOTO: MIKE DONOVAN, FOX ISLAND DAY LODGE, ALASKA.ORG
Your bucket list may include a trip to see Alaska by cruise ship or by a hiking, skiing or wildlife tour. But how about a kayak? If you're a water lover, this might be just the Alaska experience for you.
Here's fantast article by Devorah Lev-Tov in Travel & Leisure describing her experience of touring Alaska by kayak...
"In my fantasies, when I picture myself escaping the hustle of life on a remote island, I'm on a sun-drenched, white-sand beach surrounded by turquoise waters — you know, the Maldives. Maybe somewhere in the Caribbean. I'm not frolicking on a remote, rocky seashore, where the high temperature is about 50 degrees Fahrenheit, even in summer.
But that's exactly what I got on Fox Island, which sits in the middle of Alaska's Kenai Fjords National Park — one of the few national parks that's only reachable by boat. To get there, it takes a scenic, glass-domed train ride on Alaska Railroad from Anchorage to Seward, followed by a 45-minute boat ride from Seward across Resurrection Bay.
Often shrouded in ghostly fog, Fox Island is known for jagged cliffs, clear water, and beaches covered with flat, smooth pebbles perfect for skipping. The destination — exclusively accessible through adventure company (and lodge operator) Pursuit's Kenai Fjord Tours — is only open to visitors between the end of May to the beginning of September (this year, the season wraps on September 1), so the window to experience its mysterious shores is short. But, as I learned, well worth it...