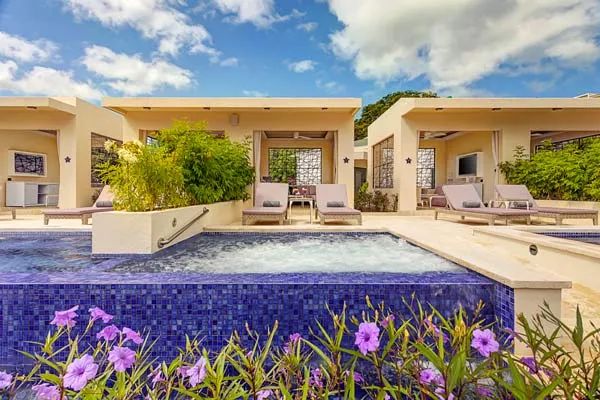 Affordable Winter Getaways in Your Own Backyard
December 21, 2019
There's something so magical about the Christmas season -- the anticipation of this fun-filled day, the energizing nip in the air, the brilliant kaleidoscope of color and smiling faces wherever you go. There's just nothing like it!
Then comes January...
When winter really sets in.
Along with days, or even weeks, of bone-chilling temps, icy roads, and all of the other aspects of winter that aren't so fun.
And that's just about the time a getaway to a balmy oasis starts looking really good!
But who has the time?
Well, you do.
If you've got time for a long weekend, you've got time for a much-needed winter escape.
No need to plan a complicated out-of-country itinerary to enjoy sun, sand and pool-side pampering. You can get it all right in your own backyard... right here in the good ol' US of A.
So let's take a look at some ideas to get you started...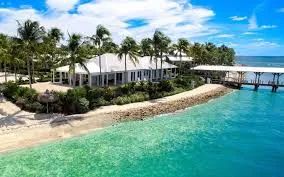 Key West, FL
Key West is a haven for the famous, the non-famous and for those looking to get a little lost. Visitors love Key West's relaxed pace, storybook architecture, colorful history, live-and-let-live local attitude and end-of-the-world feel.
But no matter how you spend your time in Key West, expect to be part of a crowd, because Cayo Hueso, as the Cuban locals call it, draws droves of visitors, many of whom wish they could become locals, if not genuine conchs (that's Key West-talk for island natives).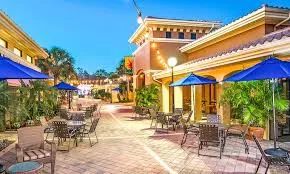 Fort Meyers, FL
Fort Myers Beach is a popular winter destination, bustling with water-sports, fishing and nightlife. Its southernmost area contains a state park teeming with birds. Sanibel Island is well known for its magnificent, intact seashells and its diligent wildlife conservation. Captiva Island serves as a gateway to a string of upper islands accessible only by boat.
Visitors flock to these islands to stay in hotels overlooking the shores, loll on white-sand beaches and swim in the surf. Visitors also enjoy exploring the mangrove-clogged waterways, fishing, boating, golfing, playing tennis and other outdoor pursuits available in the area.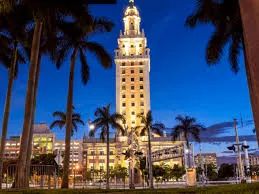 Miami, FL
If a winter vacation on South Beach sounds like heaven, we'll give you the thumbs-up. There are few cities in America more ideal for a warm-weather getaway in winter.
It goes without saying that the warm weather is a major draw to South Florida in December, January and February. But there are other reasons a vacation to Miami is a smart idea when it's cold back home.
The biggest draw is the cosmopolitan flavor coupled with all the great restaurants, sports teams (Dolphins, Heat, Hurricanes and Marlins) and upscale sheen.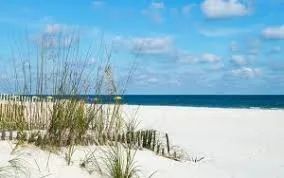 Orange Beach, AL
Most people don't automatically associate the phrase "beach retreat" with Alabama – but don't tell a local that!
The Gulf Coast beaches here are among the most beautiful in the country. The sand is 95 percent quartz, meaning it's snow-white and sparkles in the sun. And the waters are as blue as any you'll find in Florida.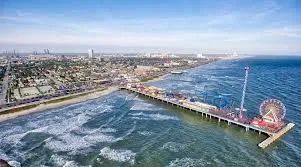 Galveston, TX
Galveston, Texas, is a charming, slow-paced island city along the Gulf of Mexico. A popular Texas tourism destination, Galveston is home to lots of lovely beaches, restored 19th-century storefronts and fancy Victorian mansions. Galveston has approximately 1,500 landmarks listed on the National Register of Historic Places.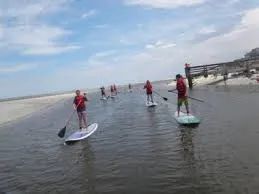 St. Simons Island, GA
One of four islands that make up Georgia's Golden Isles (a collection of barrier islands just off the southeastern coast), St. Simons is known for its centuries-old moss-draped oak trees, historical landmarks, white-sand beaches, and 99 holes of golf.
Cars are allowed on the island, but the leisurely pace of life here will make you want to stay away from anything with a motor. Instead, rent a beach-cruiser bike and pedal your way past King and Prince Beach, plantations, the lighthouse, and Christ Church, originally built in 1820.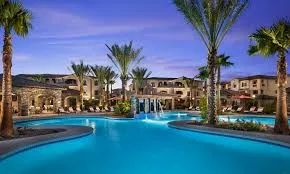 Mesa, AZ
Mesa sits at the heart of a geographic wonderland. Close to the Tonto National Forest and the iconic Superstition Mountains but far enough to experience the wide-open and true Arizona vacation.
Less expensive than Phoenix and quieter than Tempe, Mesa is an ideal choice for that affordable winter vacation with the whole family.
With well over 50 public parks, four museums, and a large amphitheater and event center, a trip to Mesa melts away any lingering winter blues.
These are just a few opportunities to enjoy a winter thaw in the sun, sand and surf. And we have heaps more ideas we'd love to share with you.
Why spend half your vacation traveling back and forth to foreign beaches, when a long weekend is all you need to revive right here at home?
Call 406-259-0999 to get your winter getaway under way today.