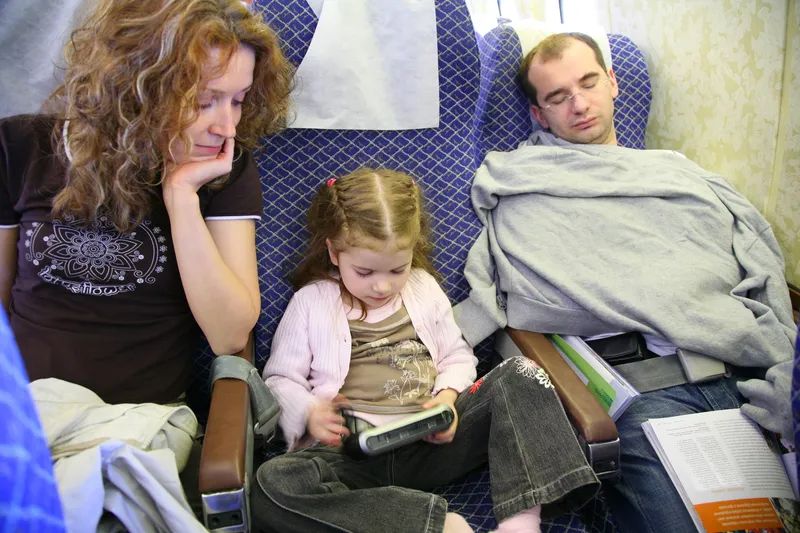 Easier Holiday Travel With the Family
September 13, 2019
Before you know it, the holidays will be here and "to Grandmother's house we go." Whether you'll be heading off to a family gathering or taking a holiday vacation, here are some excellent tips from the UpgradedPoints website that will make the trip easier and more enjoyable for everyone.
1. Take it Slow and Leave Plenty of Time
Planning for extra time is exactly the opposite of what I do when I'm traveling alone. I typically leave so little time at my home airport that once I get through security and walk to my gate, I can usually get on the plane within 2 or 3 minutes. This is definitely not what you want to do if you are traveling with kids.
When traveling with your family, everything will take longer than you expect, including:
Checking in at the airport
Getting through security
Buying snacks and drinks
Boarding the plane
Be sure to get to the airport early and leave plenty of time for things to go wrong.
You definitely don't want to miss your flight because it took an extra 10 minutes to get your stroller and bottles through security. Then you are stuck at the airport waiting to be rescheduled with unhappy children. Trust me, that's not fun!
Flying is just one example of taking it slow, though. Leaving extra time applies to all parts of your trip.
When you have the kids along for the trip, you may not be able to squeeze 4 museums, 3 restaurants, a walking tour, and a bike ride all in the same day.
2. Don't Overpack
Families have a tendency to pack everything kids use at home. Bringing familiar items will keep your routines consistent and you'll be sure to have everything you need.
Unfortunately, this is a terrible idea. At the end of a long travel day, there is a good chance you will end up carrying at least 1 kid, so you certainly don't want to be carrying 100 pounds of luggage, too.
Instead, pack as little as possible. The act of traveling itself will mess with your home routines, so trying to preserve all of them isn't going to work anyway. It will just lead to frustration and sore arms.
The great part about traveling is everywhere you go, children live there. If you find you're missing something you need, you can always buy it at your destination. You do need to be a bit careful with this rule when visiting less-developed countries, but most places you would take your kids will probably have the essentials you need to care for them.
3. Pre-Book Everything You Can
Of course, you have your flights booked for your trip, but your pre-booking shouldn't end there. You might be used to showing up at a destination, getting a feel for the town, and picking a place to stay. This doesn't work with kids.
When you arrive in a new place, you'll want to go straight to your lodging, drop off bags, and give kids a chance to rest if necessary. This is especially true if it's been a long journey to get to your destination.
You should know where you're staying before you arrive. If you want a bit of flexibility in location, book the first night or 2 ahead of time, and decide where to stay for the rest of the trip once you're settled.
Pre-booking doesn't end with flights and lodging, either. Anything you can book ahead of time is 1 less thing you have to worry about while trying to keep your whole family fed, amused, and happy on your trip.