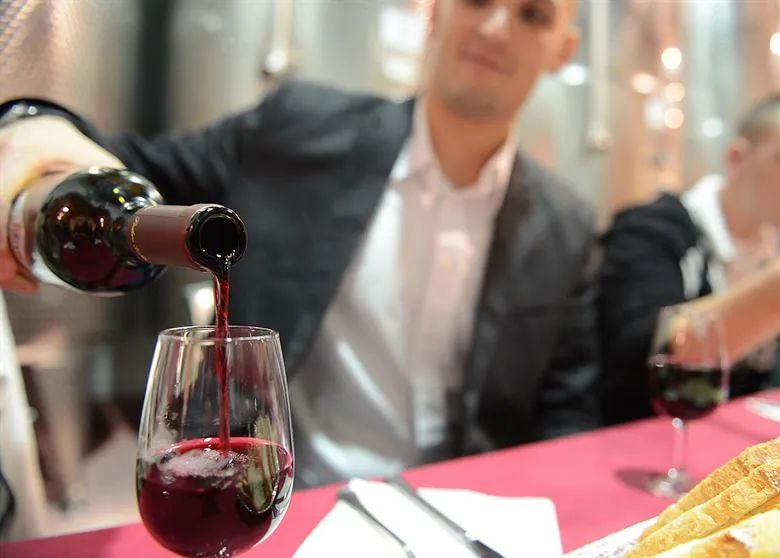 Guided Vacations: Venturing Beyond the Traditional
June 27, 2019
Imagine mingling with an Austrian princess or a British duchess at her castle... sipping bourbon and swapping stories with country music star Charlie McCoy in Nashville... or chatting with Marchese Francesco Mazzei, of the renowned Mazzei winemaking family, over lunch and wine at his Tuscan estate (the second oldest winery in Italy).
In today's ever-accessible world, the opportunities for travel experiences are limited only by one's imagination. But the one thing they all have in common is that people are increasingly seeking the uncommon. At one time, travelers were happy to just visit an iconic place, now they want to connect with and understand the culture surrounding that iconic place.
A positive goal to be sure. But what does it really look like in a travel experience?
Enter the "guided vacation"
"We've transformed guided vacations to give travelers a deeper, richer experience of the places they visit," said Melissa DaSilva, president of Trafalgar, one of several guided vacations brands of The Travel Corporation, in an article with Travel Weekly. "Years ago, we started to see the change in traveler desires and challenged ourselves to elevate our experiences to give them what they didn't even know they wanted yet -- true culture connections, the ability to go beyond the surface of a destination or venue, and in such a way that's pure joy and easy as can be for the traveler."
Guided vacations still provide the comfort and convenience of traveling on a traditional tour. All of the research, planning, and managing of details are handled for you -- certainly a plus over trying to manage everything on your own.
But guided vacations can offer something extra special that traditional tours and independent travel can't.
Access.
Behind-the-scenes access once reserved for VIPs
Guided vacations can offer access to historic sites, museums, and other popular attractions -- without having to wait in long lines -- that most people simply can't get on their own. And once inside, most guided vacations provide an expert who will walk you through the site -- and all of its history and stories -- in a more personal, interesting way.
For example, at the Vatican, guided tour guests enjoy a private tour of the Bramante Staircase -- an area of the Vatican that's off-limits to the public -- with a local expert who tells the story of the staircase.
Another Vatican vacation arranges private entry to the Sistine Chapel before it's open to the public and fast-tracks entry to the Vatican Museums.
And yet another offers guests the option of taking a special train from Vatican City to the Pope's summer palace for lunch.
Lunch at the Pope's summer palace? Can you imagine?
Now, here's what's cool -- this train ride actually isn't unique to this guided vacation. It's available for anyone. But it's the kind of thing travelers wouldn't even know to look for on their own. It takes a professional with lots of local connections to pull off experiences like this.
Guided vacations also go beyond the popular
Guided vacations allow travelers to explore a destination from a very personal perspective. For instance, a guided tour in Peru includes a visit to a famous artist's home for cocktails, conversation, and a tour of his studio. An experience that travelers would have no chance of arranging on their own.
Imagine yourself standing in a home in Kyoto, Japan, struggling to breathe as you're corseted and bound in layer upon layer of silks until you're properly cocooned in a formal kimono. This cultural experience is run by the Women's Association of Kyoto – a program where housewives demonstrate their skills to international visitors. The experience provides a glimpse into Japanese life, delivered with laughter, hospitality, and graciousness that overcome any possible language barrier.
Spending time with locals like this -- especially dining with them -- is one of the most popular advantages of a guided vacation. After all, what better way to learn about a culture than breaking bread with a resident family?
Discover treasures you wouldn't find otherwise
Another popular feature of the guided vacation: local drivers! If you've ever tried to navigate an unfamiliar city (even with GPS), you know what a relief it is to have someone behind the wheel who knows the place inside and out.
But you needn't be shuttled on and off a tour bus to do it. With a guided vacation, you're more likely to be taken by car, driven by a local who will not only get you from point A to point B but also show you all the hidden gems along the way. Gems that most people would drive right past when on their own.
These are the kinds of things many travelers are looking for today. Experiences that are unique, exclusive, local and real, so they can feel a part of the places they visit, not just an observer.
How about you?
What's the next place on your bucket list you'd love to dig into?
Perhaps a guided vacation is just the ticket!