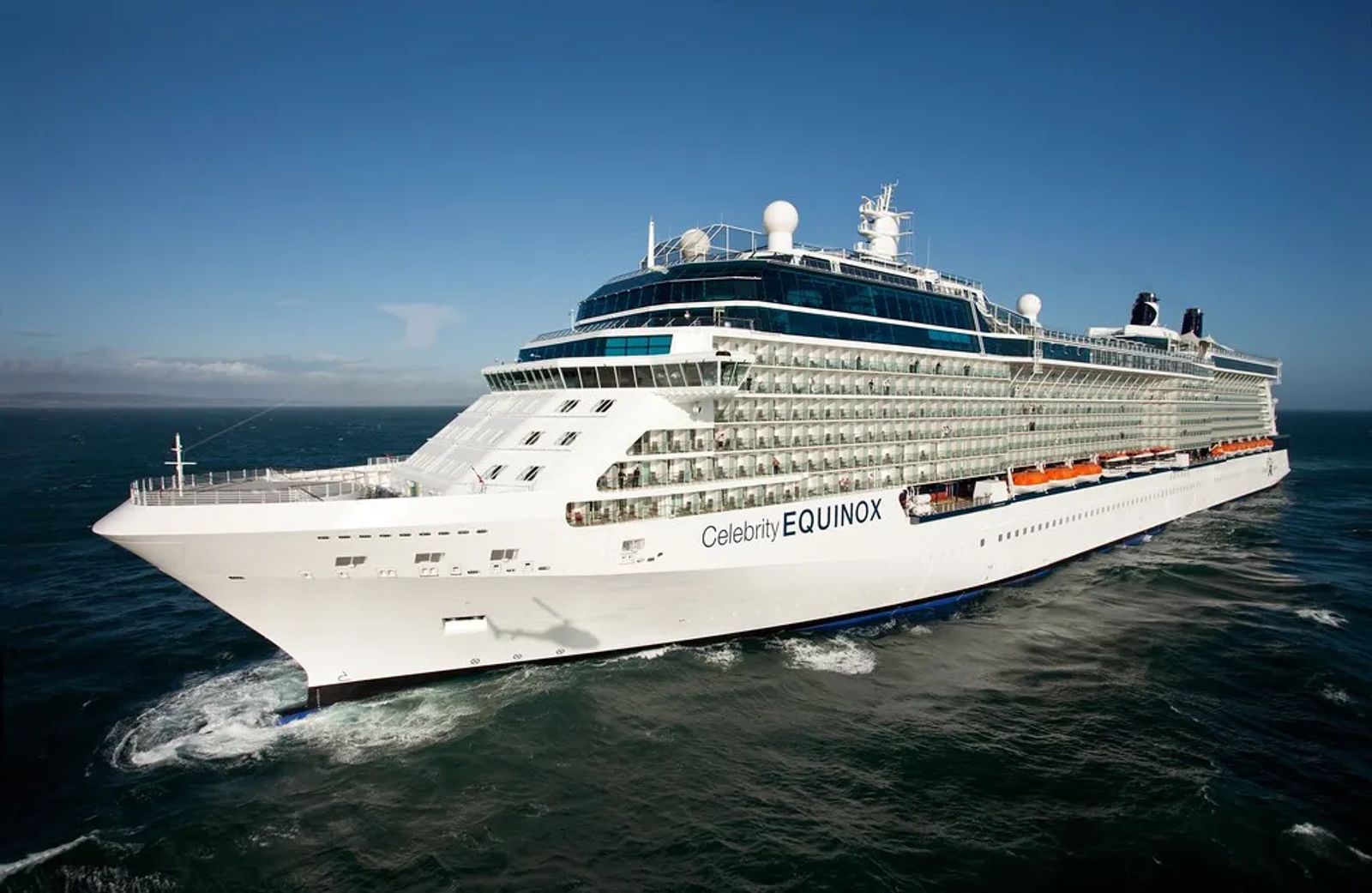 More Insider Tips from Our Cruising Pros
February 12, 2020
February has become known as "Wave Season" in the cruise industry, because that's when people start to tire of snow and cold and start itching for a sunny getaway. And one of the most popular getaways they choose is a cruise.
So it's no wonder that this month is when the cruise lines start vying for passengers with some excellent specials.
Whether you're cruising for the first time or the 10th, each time can feel a little mysterious – especially when you're trying out a cruise line that's new to you.
So we thought we'd put together some cruise tips to help you enjoy your experience to the fullest, and save some money too.
Cruise Port Tips
Arriving later is A-OK: If you show up to board your ship right when the boarding window opens, you can expect to do a lot of waiting. There is always a mad rush to board the ship as soon as it opens, which leads to long lines.
What most people don't realize is that showing up later actually lets you board faster. Get to the port about an hour before the boarding window closes and you'll find no lines. It usually only takes about 10-15 minutes to check-in and board, all without having to fight huge crowds.
Cruise port security is nothing like the airport. No, you don't have to go through the same hassles that you see in airports. You don't have to take off belts… or shoes… or carry only 3 ounces of liquids. You'll just have your bags x-rayed and walk through a metal detector (no full-body scanners!). Getting through security usually takes no more than a minute or two.
Arrive the night before to extend the fun. Sounds simple, but hundreds of cruisers literally miss the boat each year because of delayed flights, traffic, bad weather, and other unforeseen troubles. Others board by the skin of their teeth, panting and snapping at each other. Who wants to deal with that sort of stress on a vacation?
You can save yourself a lot of anxiety -- and add an extra day to your vacation -- by arriving at your departure port city the night before. Check with a travel advisor who specializes in cruises for excellent pre-arrival accommodation and cruise information, such as special deals on pre-and post-cruise stays, many of which include parking and free shuttles to your ship.
Waterproof your luggage: Invest in a can of Scotchgard before your trip and use the stain and water repellent on your suitcase before packing. This will keep both your suitcase and the belongings inside protected should inclement weather occur while luggage is being loaded or unloaded from the ship.
Debark when you want: Don't tell anyone we said this, but you can actually debark the cruise ship when you want on your final day.
The
cruise lines will call passengers deck by deck, but the process can take hours.
If you already have all your bags and want to leave, you can just head down
whenever you like. The staff doesn't check what deck your cabin is on, and they
simply want passengers off the ship so that they can get ready for the next
group.
One
thing to keep in mind, however, is that lines can be extremely long right at
the beginning of debarkation. Sometimes it's worth it just to relax for an hour
and let the rush die down.
Dining Tips
Have it your way: Did you know that you are not limited to one of each appetizer, entree, and dessert in the main dining room? Half the fun of a cruise is trying new things, and that applies to your dining experience too.
If you'd like, you can order two entrees or three desserts – whatever whim strikes your fancy. You can also order appetizer-sized portions of entrees as starters or order a few appetizers for your main meal. It's a great way to sample new foods (escargot, anyone?).
Didn't care for something you
ordered? No problem. Order something else. Wait staff will be happy to bring
you another choice.
Try something different for the first night: Most people dine in the main dining room or buffet on the first night of a cruise, and many haven't discovered the specialty restaurants yet. If you book an alternative dining venue for the first night of the cruise, you might get a discount on select lines (like Celebrity Cruises) or have an easier time getting a reservation for a popular venue. Carnival Cruise Line passengers who dine in the steakhouse on the first night get a free bottle of wine.
Eat like the Brits: Feeling a little peaked by mid-day with all of the activities you're enjoying? Why not take a break for... tea. Afternoon tea gives guests a chance to sample finger sandwiches and pastries that are usually only available at tea time. Check your daily in-room guide for times and make it a point to head over for a spot of afternoon tea. On most ships, this treat is offered free of charge.
Save on drinks: If you know that you'll be booking something extra like a drink package, then do it ahead of time. To entice passengers to book these deals early, the cruise lines offer special discounts. We've seen drink packages for buy one, get one 50% off. That's a big savings over what you'll spend if you wait until you get on the ship.
And speaking of drinks… It's often cheaper to buy a bottle of wine than a few glasses — but what do you do if you don't finish the bottle? Cruise ship waiters can mark the bottle with your room number and save it for another night, even for dinner in another onboard venue.
While most cruise lines prohibit passengers from bringing beer and liquor onboard, most will let you bring a bottle or two of wine or Champagne. This can save money but beware of restaurant corkage fees if you bring your own bottle.
Some lines (such as Holland America and Princess) also let you bring a reasonable amount of nonalcoholic drinks onboard — which helps save on pricey shipboard sodas and bottled waters.
Royal Caribbean and Norwegian passengers are prohibited from bringing any nonalcoholic beverages onboard, while Carnival does allow limited amounts of soda and juice as long as the drinks are in cans or cartons (and no glass containers or plastic bottles).
You'll want to check this with your travel advisor ahead of time.
Don't double-dip on tips: Most cruise lines — especially the big ones like Carnival, Royal Caribbean, Norwegian, etc. — automatically tack a 15% service charge onto bar bills. Unless the service was spectacular, there's no need to add another tip on top of it.
Cabin Tips
Nightlight substitute: Inside cabins have no natural light. At all. Turn your TV to the bridge cam station, turn off the sound and — voila! — you've got an instant nightlight and a way to see if the sun is up. The bridge cam also helps the cabin feel more spacious and airy – like a balcony view without the balcony -- if you happen to start feeling a little claustrophobic.
Bring your own power strip: Phones, ipads, laptops, curling irons… the list of things you'll bring that need plugging in seems to grow by the year. However, many cruise ship cabins have limited outlets. While newer ships are being built with more power outlets, we still suggest bringing one or two to make sure you have plenty.
Prevent seasickness: If you tend to get motion sickness, book an inside room on the lower deck, preferably in the ship's center (this is where it is most balanced). If you already feel nausea coming on, order a green apple and crackers from room service. The fruit is said to be an extraordinary cure for seasickness. Other remedies for nausea include adding a bit of ginger to your meal or sitting on the deck and fixing your gaze on a point on the horizon.
Leverage cabin wall space: Ship cabins can be small and clutter easily, and often don't offer a lot of hanging options for towels and jackets. However, most cabin walls are metal, which means they're also magnetic. Before you leave home, head to your local hardware store and invest in a few magnet clips and hooks.
This will allow you to hang wet bathing suits and other clothing out of the way, saving drawer space, and also help you stay organized as you clip daily itineraries and other important documents to the wall.
Also, pack an over-the-door shoe bag. It will help keep items like shoes, toiletries, and other belongings off of surfaces to keep your cabin tidy over the course of your cruise.
Recreation Tips
Avoid pool crowds: At full capacity, Royal Caribbean's Allure of the Seas can hold 6,360 passengers -- and many will have their eyes set on the vessel's pools. Consequently, pool loungers fill up fast and availability may prove a challenge.
If you'd prefer to avoid the crowds, you can duck the hubbub in a quiet nook. Most new vessels have adults-only areas, some with pools, and almost always less crowded (several newer Carnival ships, including Magic, Dream, and Breeze, feature a Serenity Deck with bar service, plush loungers, and whirlpools).
Also,
scope out ship deck plans for a place to call your own; Norwegian Epic, for
example, has multiple levels of alfresco seating available, many unused because
they're too far from the pools (a nearly hidden warren of loungers on Deck 18
is a particular find).
Save at the spa: There's a lot of competition when it comes to at-sea spas these days, but there's no need to luxe out with a full-cost massage if you just want to bubble and soak. You often have to ask at the spa's front desk, but for $25 to $30 a day (and $100-plus for a cruise-length pass), most lines let you use the facilities, which can include steam rooms, thalassotherapy pools, heated tiled loungers … and solitude. On port days, you may even be able to enjoy these amenities in complete solitude.
Save taxi fare at ports of call: When you get off the ship, you'll find lots of taxis and souvenir sellers, generally at premium prices. If you want to get a deal, then simply walk a couple of blocks into the city. There will still be plenty of taxis and shops around, but they won't be charging nearly as much. Cozumel, however, has set taxi prices, so you'll know what you'll be paying for rides into town.
Plan ahead for fun: Don't wait until you are on the ship to make reservations at restaurants, the spa or other amenities. The best times will fill up quickly, leaving you with fewer options. Every cruise line will allow you to make reservations weeks or months in advance of your cruise, so let your travel advisor know what you'd like to do well ahead of time.
With the wide variety of cruise lines offering all kinds of experiences, finding one that meets your desires can feel a bit like finding a needle in the proverbial haystack.
And that's when it pays to talk with an objective cruise consultant – someone who has knowledge of all the different cruise lines, and all of their pros and cons but who isn't employed by any particular line. A consultant like this can go a long way in helping you save time (and often money) finding the perfect cruise for you.
If you're thinking of jumping into wave season with a cruise or
other sunny getaway, give us a call. Our cruise and beach vacation specialists
will give you the straight, unvarnished truth on the various choices, and help
you plan a vacation you'll enjoy to the fullest.