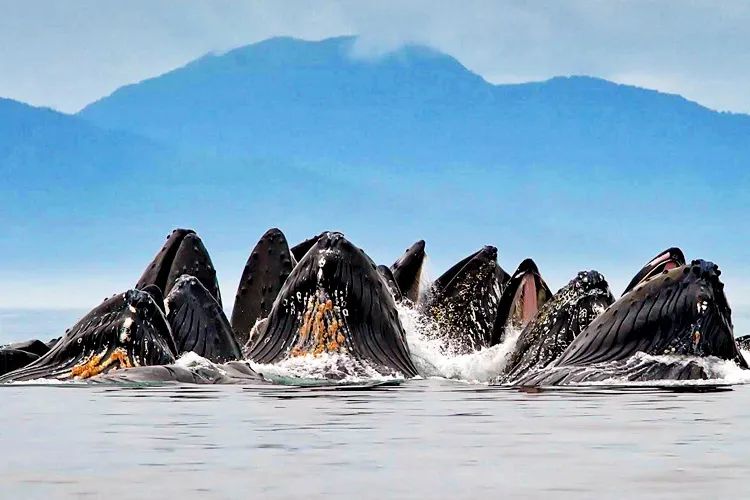 New and Unique Shore Excursions
February 19, 2020
What's a cruise without a foray into the local communities? Check out these new and unique excursions for a variety of destinations...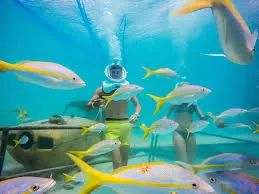 Aruba...
Crystal Cruises has added "Sea Trek: Helmet Diving off De Palm Island" as a shore excursion during calls in Aruba. Clients get to walk "under" the Caribbean and view colorful marine life during this 31/2-hour outing. They take the ferry to De Palm Island, where they're divided into small groups, given a briefing and fitted with helmet diving equipment.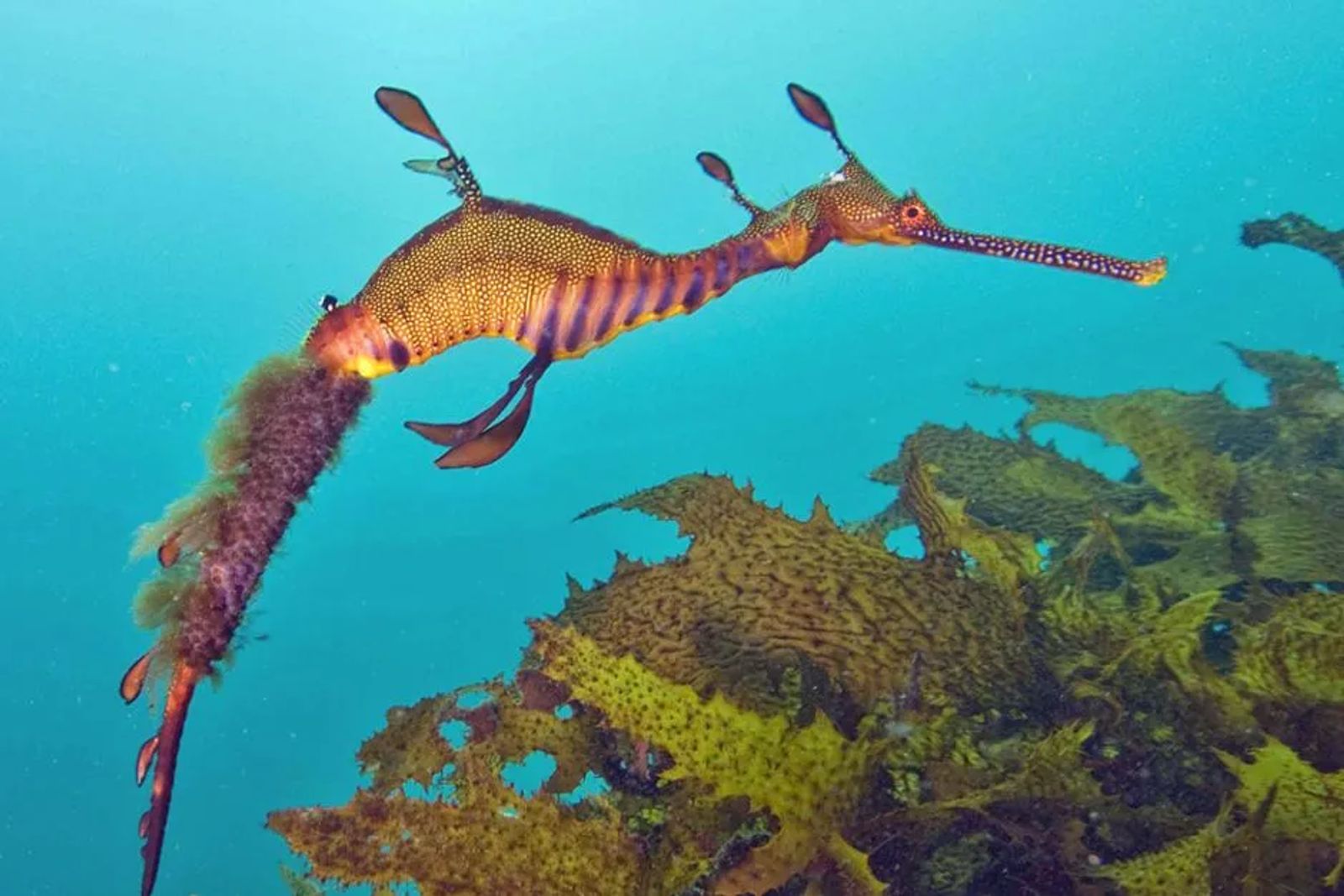 Australia
One of the most unusual creatures of the sea is found only off the coasts of southern Australia. Not quite a sea horse and not quite a fish, the mysterious sea dragon—which can grow up to 18 inches long—was named for its resemblance to the mythical creature and often escapes perception by the human eye.
Squint hard—they're often mistaken for seaweed swaying in the undertow, thanks to their leafy camouflage. These incredible creatures can be explored through Holland America cruises through Melbourne.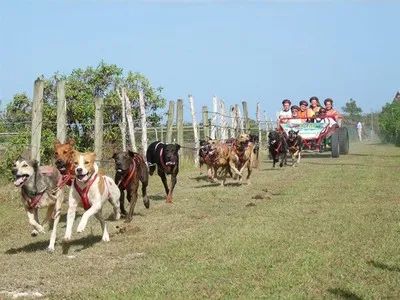 Jamaica
Dog sleds in the Caribbean? Yup, you read that right. Now, passengers on Grand Princess cruises calling at Ocho Rios, Jamaica, can sign up for the "Chukka-Jamaica Dog Sled Ride.
The sled dogs are not purebred huskies—they're lovable mongrels that were rescued from local animal shelters. They'll eagerly pull your wheeled sled around a Jamaican farm. They also enjoy socializing with cruise guests (see photo, right).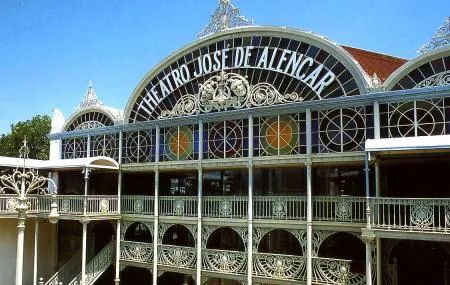 Brazil
Love the arts? Clients on the South America voyage of Seven Seas Mariner that departs February 4 who want to soak up some local culture can attend a "Brazilian Celebration in Dance" during the call in Fortaleza.
This complimentary event shore trip is offered by Regent Seven Seas Cruises on the Buenos Aires–Manaus cruise. Guests go to Teatro José de Alencar for a cocktail reception and a performance by Edisca, an all-ages dance company, of "Bale Jangurussu," a ballet based on life on the streets of Brazilian cities.
Curacao
If culinary adventures are more your style, Celebrity Cruises will satisfy in spades with its new four-hour "Culinary Delights of Curacao" excursion for port calls in Willemstad.
After coffee or tea and a pastry at a 100-year-old mansion, guests will be wowed by a local chef who demonstrates Caribbean cooking. Then they try their hands at these Caribbean recipes and dine on their self-prepared, three-course lunch with wine.
Another destination's cuisine, and how to make it, is featured on Cozumel port calls this winter by Holland America Line's Veendam and Westerdam. The new "Mexican Cuisine Workshop and Tasting" programs take place at Playa Mia Grand Beach Park.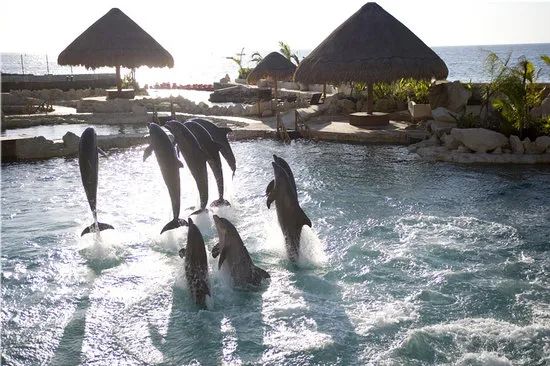 Also in Cozumel, one of Norwegian Cruise Line's new shore excursions lets you swim with dolphins. But this program goes far beyond the usual "swimming with the dolphins" experience.
Guests arrive at Dolphinaris, where they're provided with a locker, towel and snorkel equipment along with their very own dolphin trainer T-shirt. The excursion begins with learning about basic husbandry and training techniques. An anatomy lesson on dolphins is followed by a behind-the-scenes tour that includes a session on preparing the dolphin's diet for a day.
In a session with a trainer, guests can apply everything they've learned. From there the dolphin swim and ride program allows guests to experience the true magic of the dolphins – first from a waist-deep platform and then floating out into the deeper ocean water to swim with the dolphins.
After a kiss, hug and friendly fin shake, guests receive a dolphin ride around the cove. The experience ends with a guided snorkeling experience and lunch.
Nassau
For yacht racing fans, a sporting option is the three-hour "America's Cup Racing Experience" offered by Carnival Cruise Lines on cruises to Nassau, Bahamas, aboard Celebration, Fascination, and Sensation. Passengers who take this excursion get to sail on a former Team New Zealand racing yacht.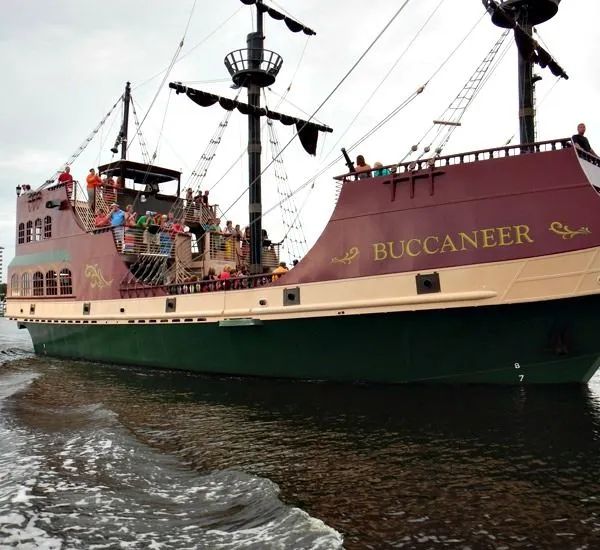 St. Thomas
Families on Norwegian Cruise Line to St. Thomas can opt for the new 75-minute "Duckaneer Adventure"—a fun and spirited journey on an "amphibious bus." The Duckaneer travels by road along the island's western side for island sights. Then, presto, in Frenchtown's bay, it turns into a "boat."
On this tour, kids will relish tales of pirates and see towers named after two of the Caribbean's most notorious, Bluebeard and Blackbeard.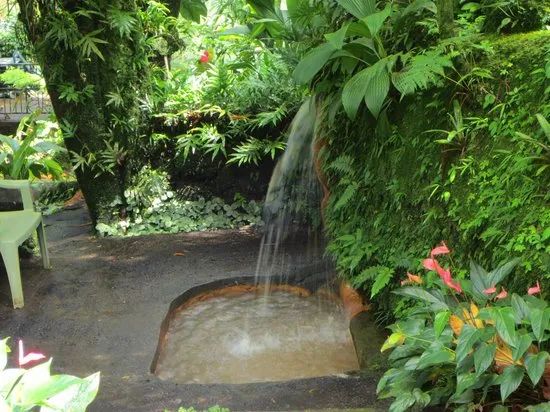 Dominica
Fitness classes abound onboard, but MSC Cruises takes this to a new level with a holistic twist in "Yoga in the Rainforest." Available when the MSC Poesia is in Roseau, Dominica, this shore excursion takes guests to Papillote Wilderness Retreat, a tranquil oasis at an elevation of 1,000 feet.
It's at the head of the Roseau Valley, with famous Trafalgar Falls nearby. Guests can literally connect with nature in this yoga class. It's a true eco-wellness experience on all levels.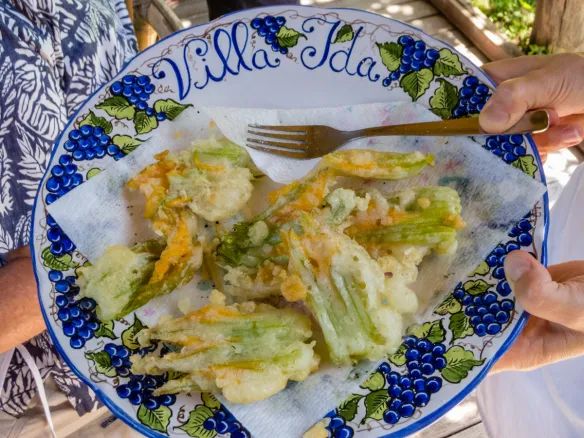 Italy
Holland America Line's "Private Cooking School at Villa Ida Sorrento" is a shore tour that allows guests to learn Southern Italian cooking techniques. After guests are transferred to Sorrento and Villa Ida, their lesson takes place in the kitchen of a private garden villa owned by a native Sorrentine family.
The three-hour class is broken up with a visit to the wine cellar and tasting of homemade wine. Guests then have a chance to relax by the pool or in the garden and enjoy the meal they've created.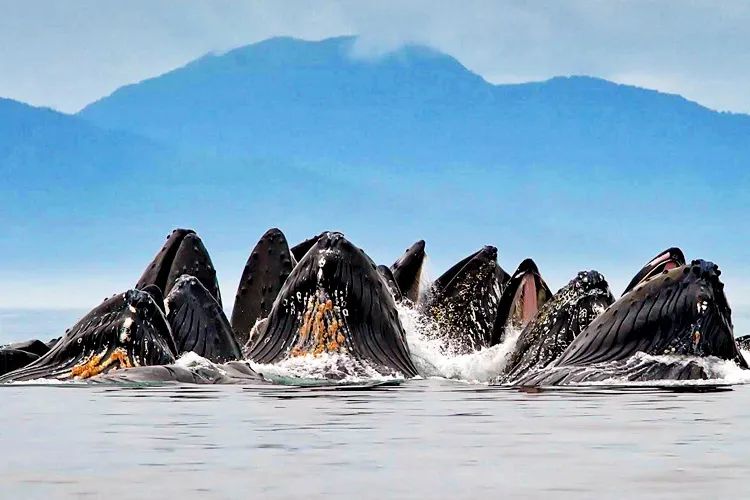 Alaska
Holland America Line has a "Cruise with Purpose" tour in Alaska. The "Citizen Science Adventure" to Stephens Passage and Mendenhall Glacier involves tracking and recording behaviors pertaining to a variety of marine mammals, including humpback whales.
Another part takes place onboard a custom-built safari vessel, perfect for wildlife observations. It's a way to be a "scientist for a day" and support research programs where data is gathered and then used by scientists to study the effects of climate change, water quality, etc.
Holland America also has a "Dry Suit Snorkel" in Alaska where guests learn about the biology of the ocean floor in Sitka Sound. Guests wear their own street clothes under the "dry suit," which provides warmth, buoyancy, safety, and comfort. After being picked up from the dock, they are taken to a changing area and then head to Magic Island in Halibut Point Recreation State Park for snorkeling with a certified divemaster.