Off the Beaten Path Luxury Travel
November 20, 2019
There are so many luxury travel experiences available today that it can get confusing when it comes to designing the trip of a lifetime. So we've put together some ideas that take you off the beaten path for a luxury vacation you'll never forget:
1. Go private in the Maldives
Kidadoo Maldives Private Island offers an all-inclusive experience that makes everything under the sun (and moon for that matter) available to you at any time and anywhere. Bound to impress even the most discerning traveler, this island has been designed for luxurious escapes from everyday living.
Kudadoo makes you forget what you thought you knew about the carbon-copy Maldives resort. Designed by New York-based architect Yuji Yamazaki, the 15 residences here have a touch of Japanese ryokan aesthetic, but with 21st-century additions -- from sprawling lap pools to high-tech sound systems.
Revel in delightful culinary experiences, unlimited leisure activities and refreshing wellness services. Drop by the resort's "retreat," which comes with a solar-powered Himalayan salt room; a cheese room and wine cellar; a sea-breeze-cooled spa; and a bar and dining room helmed by a chef trained by Joël Robuchon and Alain Ducasse.
Or simply luxuriate in sun-kissed days made all the sweeter with the assistance of your own private butler who stands at the ready to deliver a perfect vacation. Of course, the biggest perk is that you won't have to pull out your wallet to enjoy any of it, because it truly is all-inclusive.
Voted World's Best Luxury Hotel for 2018 by Luxury Travel Intelligence, Best Island Resort 2019 by Robb Report, and winner of the prestigious 2019 Hospitality Design Award in the "Sustainable Resort" category, Kudadoo waits to wrap you in luxury.
2. Luxury on Safari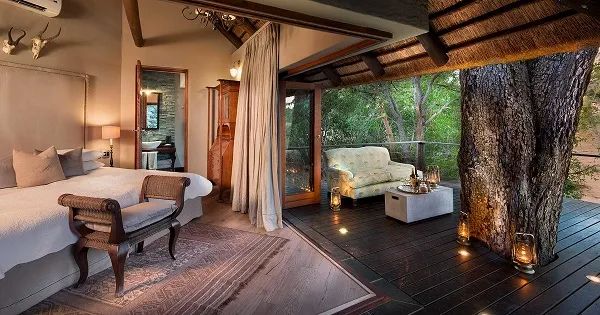 AndBeyond Tengile River Lodge holds an idyllic private position on a bend of the Sand River in the Sabi Sand Private Game Reserve in South Africa.
Impact and sustainability are at the heart of every space in this lodge. So each area of the lodge has been specially designed to ensure magnificent river view all s from angles. Earthy, textured materials have been repurposed from the landscape, including the Selati Railway that paves the lodge's terrazzo floors in a colorful montage of black, deep green and rusty hues. This railway once linked the City of Gold, Johannesburg, to bustling Maputo, and traversed through the game reserve.
The lodge's nine secluded suites, nestled in the dappled shade of the cool riverine forest, and the guest areas, all mirror the beauty of the outdoors. Each suite offers an extraordinary amount of space: besides a master bedroom, outdoor shower, and spectacular bathroom, there is a private lounge area, dining area, and bar, as well as a spectacular outdoor deck with a private swimming pool.
The resort, which opened in December, has cracked the code when it comes to ultimate game sightings, and it's all due to location, location, location. The solar-powered lodge claims access to 26,000 acres of wilderness along the Sand River, just outside of South Africa's in-demand Kruger National Park, which makes easy work of sniffing out leopards, lions, and other predators—all without the hindrance of other safari-goers. Connect with nature on twice-daily game drives, interpretive bush walks, the river view from all the suites, or the lodge's extensive viewing deck.
Engage with the locals on wonderful community visits. Your heart will burst with the joys of laughing children, teachers who are preparing future leaders and the welcome of diverse communities and cultures.
This lodge was built with sustainability in mind, keeping its ecological footprint is as small as possible. Sustainability elements in the lodge design include thermal efficiency, and state-of-the-art wastewater, and sewer treatment systems. Strict vehicle limits at game sightings ensure the exclusivity of the wildlife experiences.
Looking to put some amazing adventure into your luxury vacation? AndBeyond is just the ticket.
3. Play in Costa Rica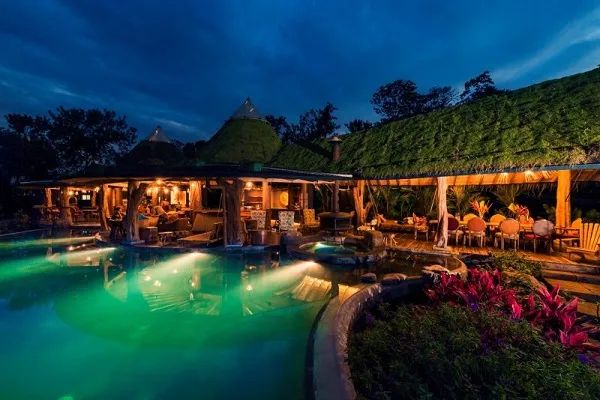 Costa Rica's diverse natural landscape, coupled with an abundance of outdoor activities and a focus on environmental sustainability and preservation, makes it no surprise that the country has been rated as one of the happiest places on Earth.
Visitors can fly through the rain-forest canopy on a zipline, go white-water rafting, climb a volcano, relax on a white-sand beach, check out colorful marine life while snorkeling, or try to hook a big one on a deep-sea fishing excursion. That's why so many people choose to go there: In the past decade, the number of visitors has more than quintupled, and tourism has become the leading sector of the nation's economy.
Costa Rica is practically synonymous with ecotourism—travel that incorporates education about the environment and promotes the preservation of natural resources. The country has a large number of national parks and nature preserves that boast a rich array of birds, mammals, reptiles and rain-forest plants. The variety of birds, in particular, is astounding: Some 850 species are packed into a relatively small area.
The main attractions of Costa Rica are amazingly diverse natural beauty, wildlife, bird-watching, black- and white-sand beaches, deep-sea and river fishing, scuba diving, snorkeling, casinos, surfing, white-water rafting, volcanoes, horseback riding, good restaurants, world-class resorts and spas, and its friendly, well-educated people (often known simply as Ticos).
Those who enjoy exotic plants and animals and those who participate in outdoor activities will get the most out of Costa Rica. To observe the country's varied forests, visitors need to be moderately fit and comfortable with the claustrophobic, often damp jungle environment, or with the hot, dry conditions of the forests in the province of Guanacaste to as far south as the northern Nicoya Peninsula.
Rica is tucked into a small geographic area, and visitors have huge opportunities to experience nature in its many forms. With flights available throughout the country as well as fast and efficient shuttle services, it's possible to visit Tortuguero National Park on the Caribbean one day and Corcovado National Park in the Osa Peninsula the next. Other spectacular parks, wildlife refuges and biological reserves in Costa Rica include Manuel Antonio National Park, Monteverde Cloud Forest Biological Reserve, and the Gandoca-Manzanillo Wildlife Refuge.
Costa Rica is also home to a variety of historical sites. Many of these can be visited in one day from San Jose, including a historic tour of Cartago, former capital of Costa Rica and home to one of the country's most important religious sites; Orosi, where you can visit the 18th-century Iglesia San Jose de Orosi and its adjacent museum; and Turrialba, whose foothills shelter one of the country's most important archaeological sites, Guayabo. Be sure to also make a stop at the Lankester Botanical Garden, as well.
4. Go Glamping in Italy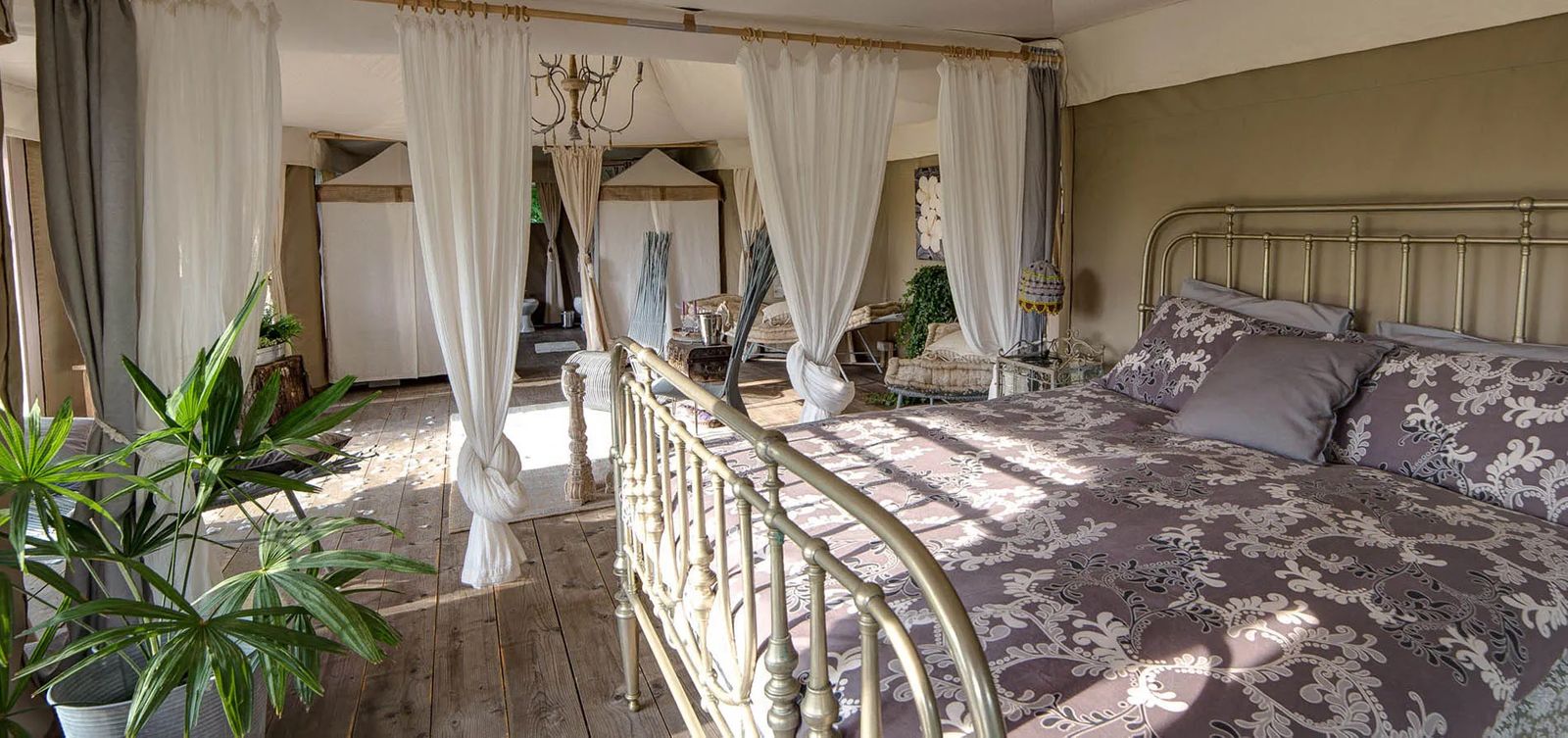 For most people, camping is not synonymous with luxury. Until the last few years when glamping brought a whole new flavor to the experience. And few do it better than Glamping Canonici di San Marco in Italy.
This exclusive resort provides an oasis of peace with a unique experience that blends nature and culture, delivering them in an exclusive environment where attention detail makes the traveler feel right at home. You'll revel in luxurious tents placed on the lush grounds of a seventeenth-century barn where you're immersed in quiet countryside that extends between the Venetian lagoon and the Brenta river. The very land where the Doges and the ancient and Noble Venetian families had their summer homes.
Glamping Canonici Di San Marco allows you to surround yourself in nature without giving up comfort. It also provides an ideal base for visiting nearby cities like Venice, Treviso, Padua, and Verona. Or beach resorts such as the famous Venice Lido, Jesolo, Caorle, Sottomarina. For a cultural stay, revel in wine tasting, gastronomy, sports, and social activities then each night, tuck into blissful sleep that only contact with nature can bring.
5. Go Sailing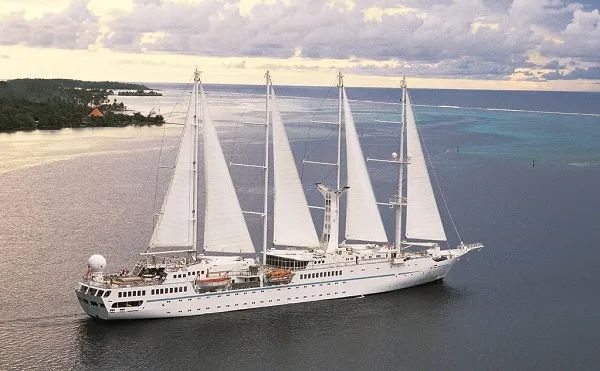 While there are certainly cruisers who think bigger is better — five shows, 30 restaurants, waterslides galore — the mega-ship lifestyle isn't for everyone.
For many, small ships are synonymous with a more luxurious, personalized experience — and several ultra-high-end lines offer this kind of experience, including UnCruise Adventures, Silversea Cruises, SeaDream Yacht Club, Lindblad Expeditions, Winstar Cruises, Australis Cruise Line, Grand Circle Cruise Line, and others.
Small ships tend to specialize in sailing to adventure destinations like the Galápagos, Cape Horn, Alaska, Antarctica, and the South Pacific.
They really excel at catering to travelers who enjoy the intimacy and exceptional service of the small ships at the luxury end of the market, typically carrying less than 1,000 guests (and usually less than 500). And for those who find even 500 guests a little too crowded, there's a collection of ships limit their passenger complement to 100 travelers.
A voyage aboard one of these vessels is a very different experience from traditional cruising.
First, there's the onboard experience. Where personal service and attention are of a level that big ships just can't compare. The staff of small ships make it their business to really get to know your every taste and preference, and make sure your needs are met every minute of the day. You also have easy access to the captain and senior members of the crew. And chances are you'll be chatting up members of the select band who are also your fellow passengers. Plus, you are literally closer to the waves, so you actually feel like you're at sea, rather than on some lavish floating hotel.
When it comes to the itinerary, these fabulous little ships can maneuver into tiny ports and harbors that big ships could never hope to reach. Places that bring you much closer to the action, and much further from the crowds. Places way off the tourist trail in locations you can only easily reach by sea -- turning your cruise into a delicious adventure!
Whichever small ship you choose, you're sure to enjoy the warmth and intimacy of your onboard experience as you take part in a rather special journey.