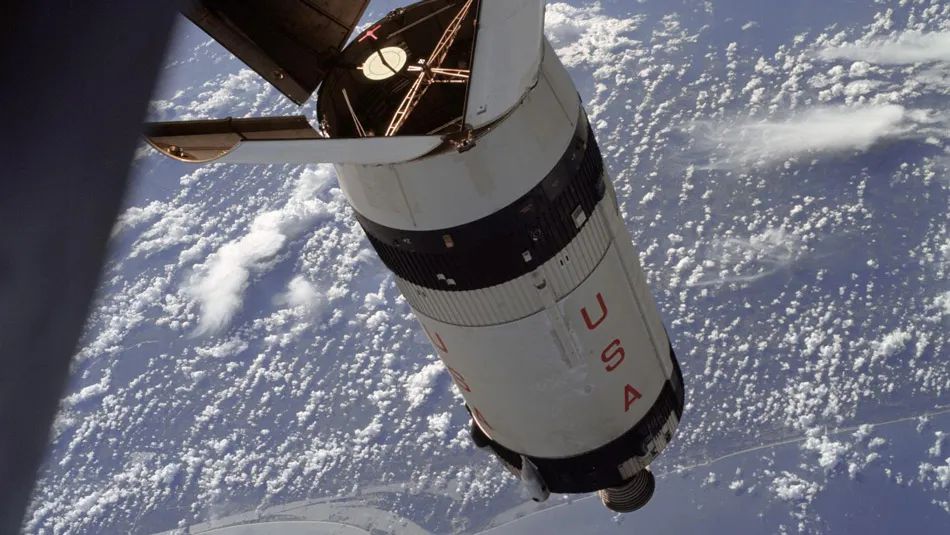 Space Themed Family Travel Ideas
July 13, 2019
Love learning about space travel? Since the US is celebrating the 50th anniversary of the Apollo 11 Moon Landing, we thought we'd share some ideas for space travel attractions around the country that the whole family can enjoy.
Check out these great ideas from Jeff Whitmore in Forbes magazine online, along with a trove of new exhibits and events from NASA's Apollo 50th website.
1. Kennedy Space Center Visitor Complex
On Florida's "Space Coast," you can visit the Kennedy Space Center Visitor Complex and spend an entire day exploring the work that went into both the Mercury and Gemini missions. The Space Center isn't only interested in the history of space travel, though. It's also looking forward to the future of space travel.
Learn about upcoming missions to Mars — who knows, you might just see that landing live in a few years. The Kennedy Space Center is also a perfect place to see a rocket launch. Check the schedule and try to time your visit around a launch.
2. Alamogordo, New Mexico
This city is a hidden gem filled with space-related attractions. White Sands Missile Range testing began here in the late 1940s. Now you can visit the New Mexico Museum of Space History and the International Space Hall of Fame, where new exhibits are bringing in record numbers of travelers.
Currently, NASA is testing a launch escape system at White Sands Missile Range nearby. Plus, the White Sands Space Harbor is playing a role in Boeing's manned spacecraft initiative.
If you have a few days to spend in the area, drive up to Spaceport America, the worlds first purpose-built commercial spaceport located in Truth or Consequences, New Mexico. There you can take a tour of their interactive exhibits. Alternatively, if you want to do some exploring, Roswell, New Mexico is also about a two-hour drive from Alamogordo.
3. National Air And Space Museum
In Washington, D.C., stop by the National Air and Space Museum for lots of space goodness with no entrance fee. This budget-friendly addition to any D.C. itinerary thrills with its huge array of exhibits on the history of space travel and the ways in which space travel has influenced daily life in America.
4. Space Center Houston
See multiple flown spacecraft, walk through the world's only shuttle mounted on an SCA, get up close and personal with worn spacesuits and tour astronaut training facilities, all at Space Center Houston. Just like the Kennedy Space Center Visitor Complex, Space Center Houston also offers some exhibits on the future of space travel, with information on what it takes to travel to Mars and whether or not humans will be living on the planet within the next few decades.
Check the center's calendar for information on upcoming presentations and speakers.
5. The NASA Jet Propulsion Lab
NASA's Jet Propulsion Lab in California gives guided tours, but they're limited and there's a long waiting list. However, the tours are free. During them, you get to see what exactly NASA does in the lab, how their robotics work and where they assemble spacecraft.
6. Intrepid Sea, Air And Space Museum
If you find yourself in New York City this summer, make a stop by the Intrepid Sea, Air, and Space Museum. The museum is on the retired aircraft carrier Intrepid, which was actually a NASA recovery vessel in the 60s. In addition to seeing the space shuttle Enterprise on display, you can also learn more about aviation while you're at the museum.
7. The California Science Center
On the other side of the country, at the California Science Center, you can see more space vessels and not just American craft. The center boasts the space shuttle Endeavor, the Apollo-Soyuz command module (which worked on a joint American-Russian mission), Gemini 11 and Mercury-Redstone 2. Better yet, the center is totally free, except for additional activities that come with a fee.
8. The Rose Center For Earth And Space
Back in New York City, visit the Rose Center for Earth and Space, part of the American Museum of Natural History. The giant globe-shaped building houses many exhibits, a model solar system, planetarium, and a 32,000-pound meteorite. Take the Earth and Space Tour to get an even more immersive experience.
9. Steven F. Udvar-Hazy Center
Outside of Washington, D.C., you can see some truly impressive aircraft at the Steven F. Udvar-Hazy Center. This center is where all those aircraft that can't fit into the already huge National Air and Space Museum go to live. Make your way through two hangars and see not only the space shuttle Discovery but also the Air France Concorde, a true delight for avgeeks.
If you're lucky, you might make one of the meet-and-greets and get to chat with astronauts and pilots, among other experts and professionals in the field.
10. U.S. Space & Rocket Center
Travelers based in the Southern United States enjoy another space-themed destination beyond the Space Coast in Florida. In Hunstville, Alabama, you can stop by the U.S. Space & Rocket Center to see Saturn V, the Apollo 16 capsule and more. Don't eat before you arrive though. You'll want to test your body's abilities to withstand zero gravity and G-forces on an empty stomach.
11. National Automobile Museum
Open now; permanent exhibit, Be the Astronaut / Apollo 50th, offers an interactive virtual experience in the history of lunar exploration as well as future Moon missions.
12. Virginia Air and Space Center Official Visitor Center for NASA Langley
Celebrates the 50th Anniversary of Apollo with STEM content in an interactive virtual experience in the history of lunar exploration as well as future Moon missions.
You can find many more space-themed exhibits and events at NASA's Apollo 5oth website.
And on the purely fantastical side, don't miss Disneyland's new Star Wars: Galaxy's Edge attraction. It's also coming to Disney World this fall.