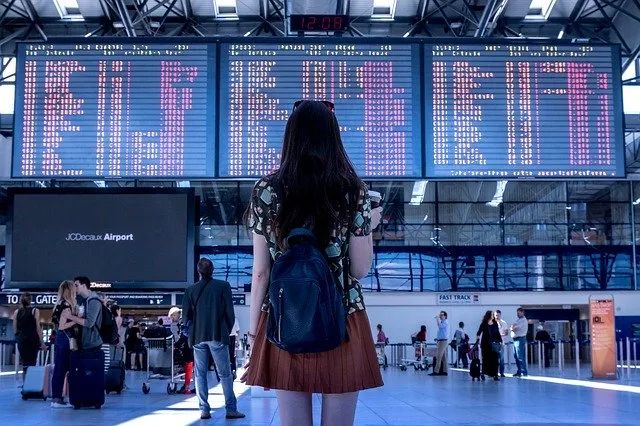 Why Booking With a Travel Advisor Has Never Been More Necessary
May 7, 2020
With so many cancellations and policies evolving so quickly, it has never been more necessary to book with a travel advisor! Here's why:
Years of Experience
Travel advisors have been through it all. They've experienced missed connections, lost luggage and so much more. Especially recently, they've experienced a great deal of last-minute travel by bringing customers home from foreign lands on a limited timeline. With how quickly policies and procedures have changed--and continue to do so, it's never been more essential to have a travel advisor as your advocate.
Attention to Detail
Before, during and after travel, travel advisors are highly skilled at paying attention to the details. Because of their experience and access to travel resources, travel advisors know which best practices to keep in mind, common mistakes to avoid, how to spot a fantastic deal and how to transform a trip into a dream vacation you'll never forget.
Trusted Partnerships
After years of experience in an industry, the travel world naturally feels smaller. Over the years, travel advisors have built a solid network of trusted vendors and partners. Our advisors have completed certified, specialized courses specific to individual destinations and vendors. Booking with an advisor guarantees legitimate travel arrangements--no need to question whether a hotel exists or sift through an overload of information on the internet to find out.
Our advisors work with a wide variety of travel vendors all over the world. Each of these vendors have unique advantages in their field of service. For example, Delta Vacations provides access to top tier resorts and hotels coupled with discounted airfare. We are able to provide customizable packages, flexible to fit the needs of each customer.
When packages aren't necessary, we book individual travel segments. For example, if a customer already has a tour booked, we can assist them with finding the most affordable airfare that works with their schedule.
Flexibility
Booking travel typically includes an element of uncertainty, given the many options available. Throughout the planning process, travel advisors listen to their customers, provide general itineraries to review and implement feedback into newly revised itineraries. Advisors are flexible in making adjustments and working with the customers together to create the best-possible experience.
In addition to that, most vendors only require a deposit at time of booking. This deposit varies in price but typically includes a small amount and any airfare if booked with the advisor. Following this, advisors work with the customers to determine a viable payment plan. Typically full payment is due before travel, though there are some vendors that provide the option of establishing payment plans. Travel advisors work directly with their customers to determine what works best for them on an individual level.
Travel Advocates
Travel advisors are passionate about creating unique, personalized experiences. They have your back before, during and after travel. In the event of cancellations, travel advisors are there for their customers through it all. They take care of any and all interactions necessary with vendors. They advocate on behalf of their customers, requesting refunds and rescheduling to take advantage of the best possible solutions, all dependent on the customers' individual needs. Through it all, they stay in close contact with their customers, making sure that their needs are met throughout the process.